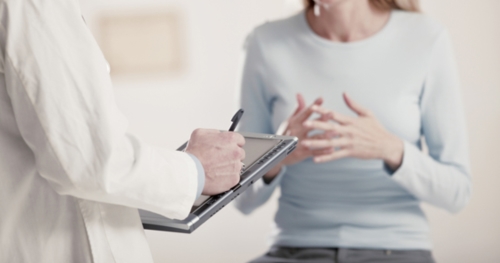 If you are having your first examination, our doctors will take your detailed medical history, examine you, and – if there is suspicion of any allergic diseases – do allergy testing. The first visit takes at least an hour.
In order to prepare yourself for allergy tests you must not take any medicines called antihistamines for five to seven days (if you have any questions about this feel free to contact us). Those are:
cetirizin – LETIZEN (Krka Slovenija), LETIZEN S (Krka Slovenija),
levocetirizine - XYZAL (Aesica Pharmaceuticals S.r.l., Italija)
terfenadin – BRONAL (Galenika Srbija), TEFEN (Srbolek Srbija),
loratadin – LORATADIN (Jugoremedija Srbija), LORATADIN (Srbolek Srbija), LORATADIN (Zdravlje Srbija), PRESSING (Hemofarm Srbija), CLARITINE (Schering-Plough Labo Belgija), FLONIDAN (Lek Farmacevtska Družba Slovenija), LORANO (Salutas Pharma Nemačka),
feksofenadin – TELFAST (Sanofi-Aventis Deutschland Nemačka),
desloratadin – AERIUS (Schering-Plough Holandija), AERIUS (Schering-Plough Labo Belgija).
Bring all asthma medication along with the doses that you are taking.
Bring all relevant medical records, laboratory results, and X-ray images.
You can eat and drink as usual, as well as take prescribed medication for other diseases.
Do not forget:
- Allergies can be associated with frequent sinus infections, ear infections, and upper and lower respiratory tract infections
- As much as 80% of children and half of adults with asthma have allergies
- People with allergic rhinitis/chronic inflammation of the upper respiratory tract are three times as likely to have asthma/chronic inflammation of the lower airways...
- Nearly a third of children with allergic rhinitis get asthma in later life...
And that is why it is important to keep in mind the following:
Control your allergies! Do not let them control you!